Mattel Thingmaker Mold Storage
When I started collecting Thingmaker molds I put them in plasic Rubbermaid containers. This worked when I only had a few molds but as I picked up more molds it became more difficult to keep the molds organized so I thought about making a chest to hold the molds. Unfortunately I didn't have enough time to take on another hobby so I began looking for other containers/boxes to hold molds. Here are the solutions I came up with...
Plastic Bins -
The bins are sold by hardware stores and are intended to hold screws, nails, etc. This worked fairly well but I wanted to make the molds more "visible" so I didn't have to unpack them to look at them.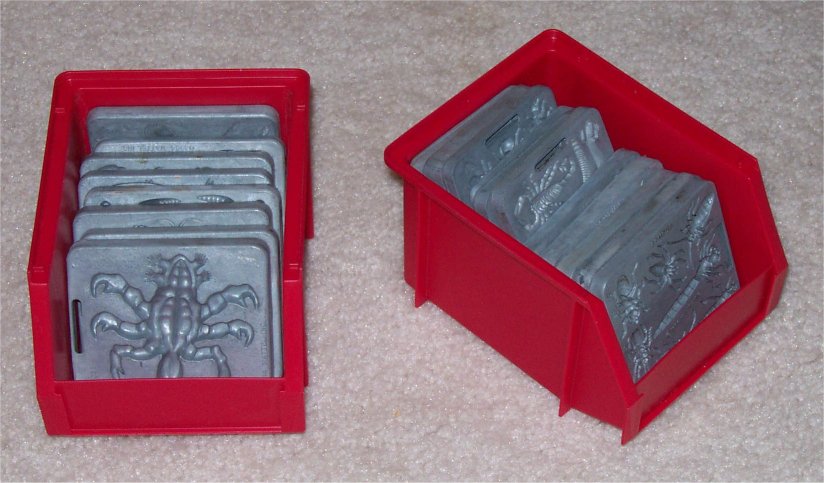 Wooden Trays -
I made a few wooden trays to hold the molds. This allowed the molds to be laid flat so they could be viewed more easily. These trays held up to twelve molds. This solution also worked reasonably well but I needed something to hold the trays and as I said earlier, I didn't have time to build a chest.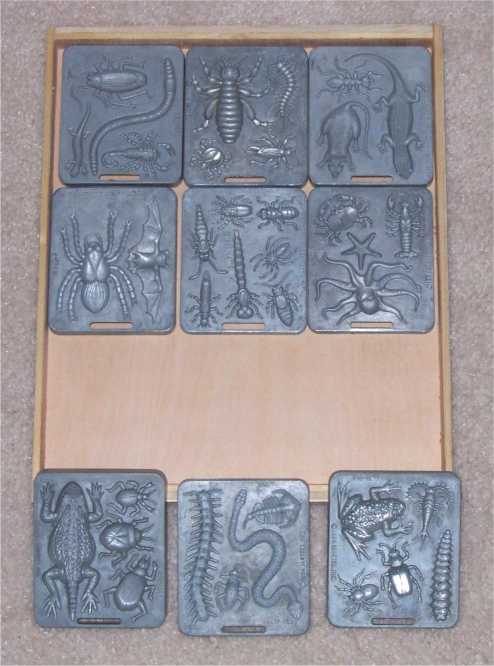 The Solution -
I found a machinist's tool chest (at Sam's Club of all places, for approximately $100) that had drawers that were just perfect to hold the molds. I ended up using it in combination with the other methods I had tried.
The plastic bins fit nicely in the top of the chest. The bins hold tools and duplicate molds.
I made smaller versions of the wooden trays so they'd fit in the drawers. These trays hold six or nine molds and can be stacked in the drawers. This allows well over 50 molds to be put in each of the three large bottom drawers.